Specialist Magento hosting
Our super fast Magento web hosting servers are designed specifically for the needs of small to medium businesses, who typically have an online inventory of 2k – 10k products for sale.
Such vast sites are resource heavy, requiring a fair amount of fine tuning to get the best out of your website. We gzip, compress and cache Magento's core files, so the site runs as efficiently as possible.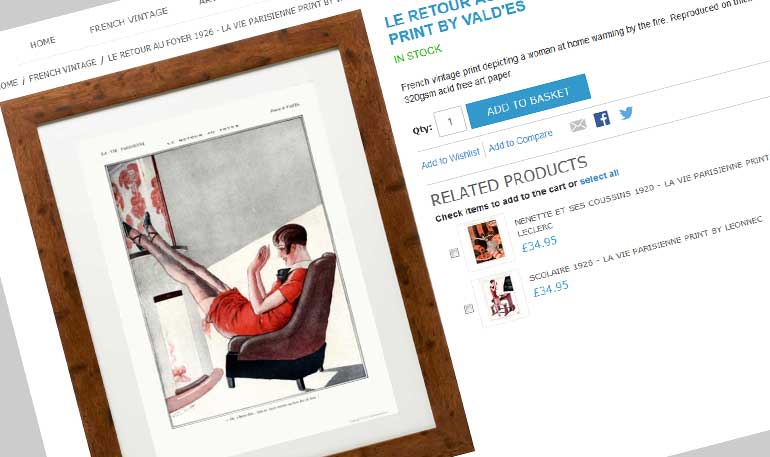 We've been designing and developing Magento ecommerce websites in Essex for several years now, having built our first basic html website over 15 years ago. We've created eCommerce sites selling everything from packaging, specialist running gear, sweets, stationery and toys, Art Deco prints and oak furniture.
Hosting support
Our eCommerce business hosting includes 24/7 network monitoring, 99.9% server up time, generator run backup servers and a highly skilled server support team. These features help to keep your site in the best possible shape.
Email addresses with your domain postfix (joebloggs@mydomain.com) are provided for your staff and key departments (sales, customer services) so your sales, invoicing and order handling remains professional. Email is provided by SMTP, POP3, IMAP servers with built in anti-virus and spam protection, so you can easily access your mail via webmail or Outlook.
We are also able to 'park' other domains you might have, for example; measureddesigns.net, measureddesign.co.uk all go to our main site address.
Website security
Site security is a paramount concern at Measured Designs, we keep you and your customers' order information secure. We make sure our eCommerce (Magento) and CMS (WordPress) frameworks have the latest patches and take steps to make sure that hackers and spammers can't abuse your site.
Hosting prices
Hosting plans are included as part of our website design packages. The eCommerce package has increased data transfer and file storage capacity which is suitable for even the busiest of websites. Large file storage capacity is a necessity for eCommerce sites, that typically have large numbers of product images and data.
Our Business Hosting stats
Disk Storage
100 000 MB
Data Transfer
1 000 GB/Month
MySQL Databases
100
Content Management System (CMS)
CMS help to separate the information and content of a site by putting the images and text into a database. This can then be updated through a WYSIWYG (What-You-See-Is-What-You-Get) editor that is as easy to use as word processing software, such as MS Word. WordPress is our CMS of choice. It is immensely powerful, has a vast support community and has new features added all the time.
Managing your site with a CMS keeps your content fresh, is great for SEO and makes a website inexpensive to run. We combine the power of WordPress and Magento to drive our eCommerce sites. WordPress makes refreshing your sitre's homepage a breeze, with blog functionality to add regular SEO enhancing posts to your site. Featuring products, offers, events or company news has never been easier.
Magento eCommerce websites, also have a dedicated CMS designed specifically for online shop management. This way you can perform tasks such as bulk uploading of product information and photos, altering tax information, shipping amounts and order handling.
CMS Prices
CMS's are included as part of our standard website design packages. Allowing you to control the content on your site without additional web design or development costs.
Essex Website hosting
Have a look at some of recent Magento eCommerce and WordPress webdesign work and call us for a chat (01702 712 435). We're based by the Essex coast, in Leigh-on-Sea, and have a large web design portfolio for Essex, Norwich and London businesses.