The stylish site features an extensive range of baby, child and family photos often presented in large, glossy galleries.
Whilst the design was produced by their in-house team, we helped to advise on user experience, web typography, image ratios and layout refinements.
The brief was to transform a dated Flash based site, without cms capability into a clean site that allows the photos to promote themselves.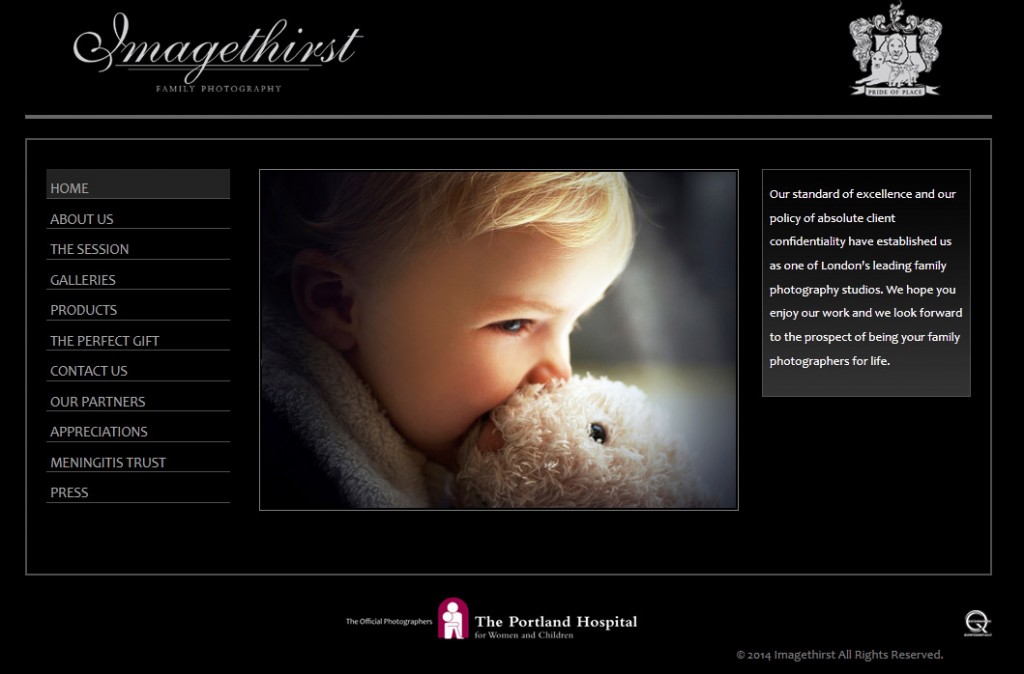 As of writing Imagethirst also has a photo competition enabling users to upload photos of their own children.
Developed using WordPress, PHP, JQUERY & CSS.