With over 3,000 products, tailored finish options and an array of collection pages, this site makes full use of its e-commerce platform. It also includes a side by side product comparison tool, customer wish-list, saved baskets, email and newsletter options.
The site also features a WordPress news blog to promote news and events.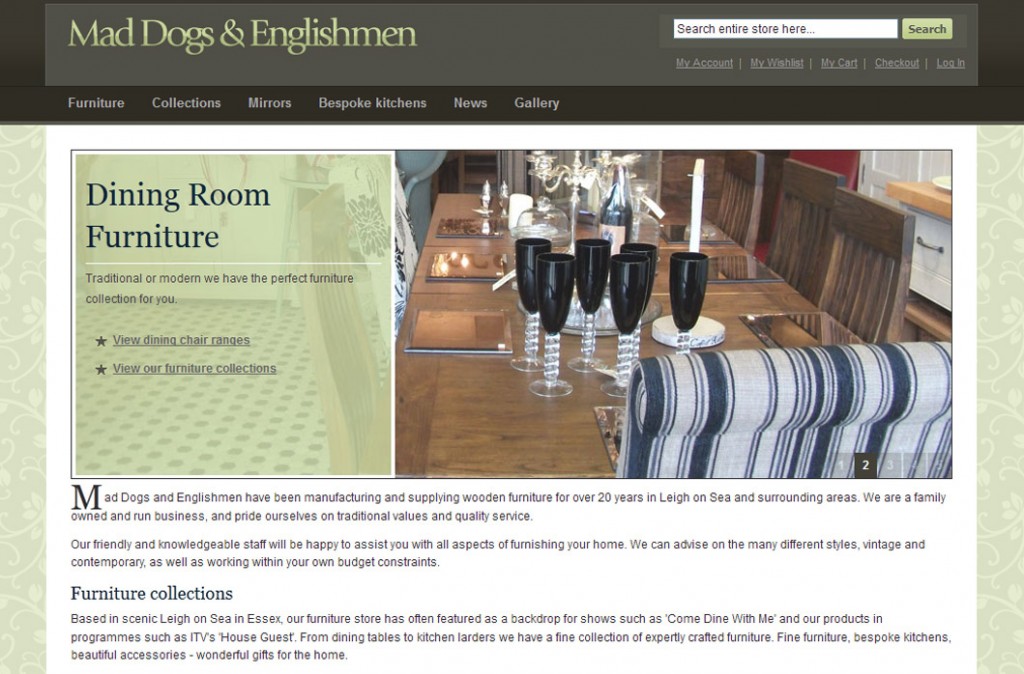 Gallery
Developed using MAGENTO, PHP, PROTOTYPE & CSS.