On the 21st June 2005, MeasuredDesigns.com was born! It all began with static html web pages, Dreamweaver and cartoon illustrations. Content Management Systems, semantic code and web browsers have come a long way since then.
The Beginning
Originally located in Barking, then Harold Wood, we moved to sunny Leigh-on-Sea, Essex in 2009. Leigh-on-Sea, is a haven for entrepreneurs, small start ups and artists. Since then we've gone from strength to strength, with amazing clients located across London, Essex and Norfolk.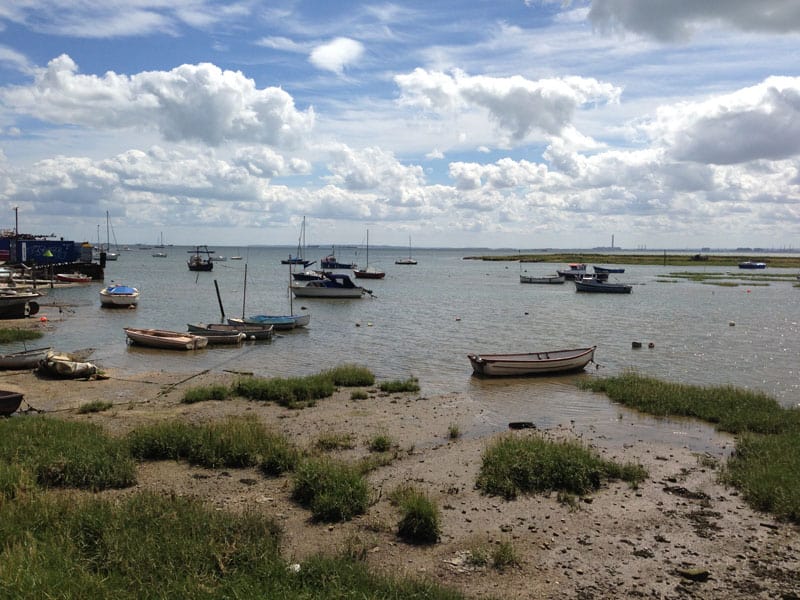 Client Base
We maintain the Magento and WordPress websites of clients as far a field as St Lucia, but have client hot spots closer to home, in places such as Epping, East London and Rackheath.
This bubble map shows the locations of companies we have worked with so far in 2016.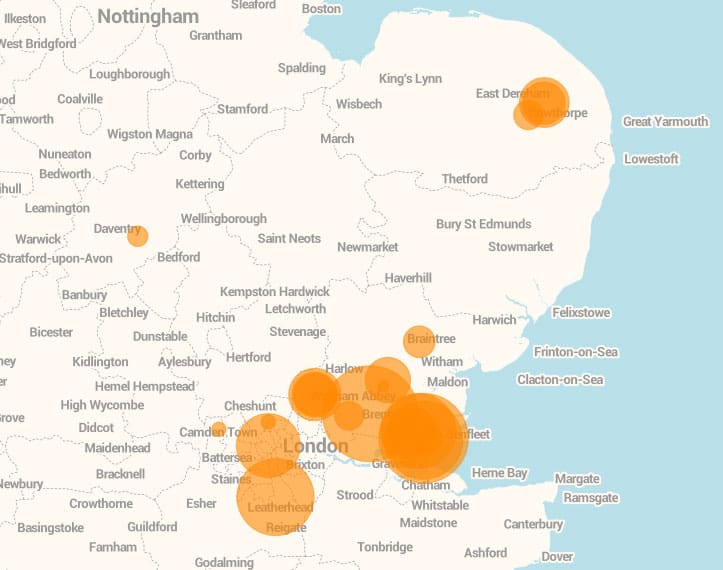 It has been a great 11 years, with the business now a leading creator of WordPress and Magento ecommerce websites in the South East. Thank you for all your support over the years!
As a special thank you (and for actually reading to the end of the blog post), I've dug out a few bits of our early work.
Web Design 2005 – Throwback
Although these cartoons now look like dated clip art, they were all custom made from hand drawn sketches before being redrawn in Adobe Illustrator. Simple vector art was to gain in popularity over the years, being simplified further with a reduction in gradients and filter effects.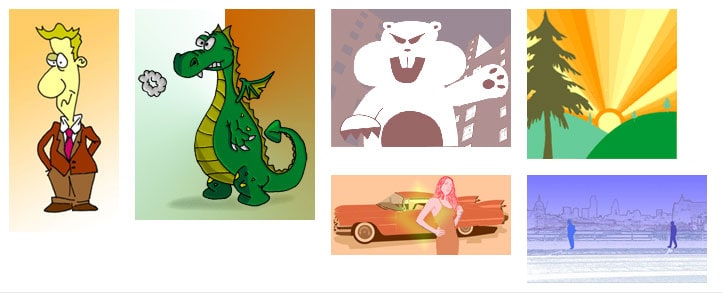 Web Design 2016
For better idea of the design and development work that Measured Designs now produce, please visit our portfolio page. As always, we'd love to here from you, so please let us know if you'd like us to help with your website.