It's not often that Google gets something wrong, with the exception of a recent incident involving a driver less car and a bus. However, I recently noticed that its outlining of the borders for Leigh-on-Sea, Essex are incorrect. In fact it doesn't include Belfairs Park and Golf Club, Two Tree Island or Leigh-on-Sea station!
Leigh-on-Sea border map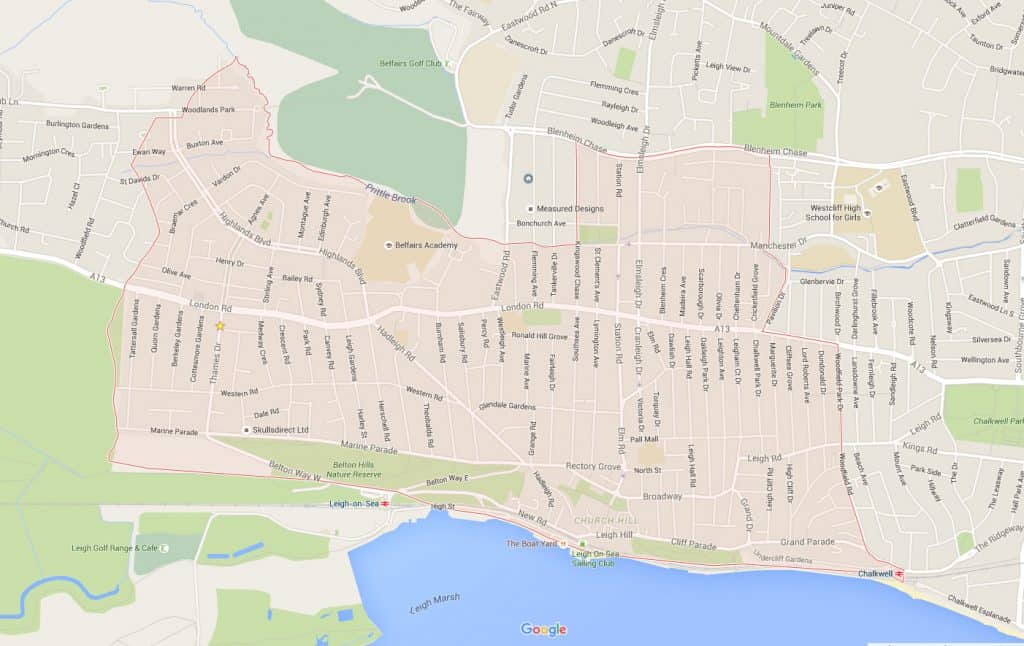 The red boundary ignores large areas of Leigh, to the North West and South West. A comparison against the larger map of governing borough Southend-on-Sea, shows the missing areas more clearly.
Southend-on-Sea border map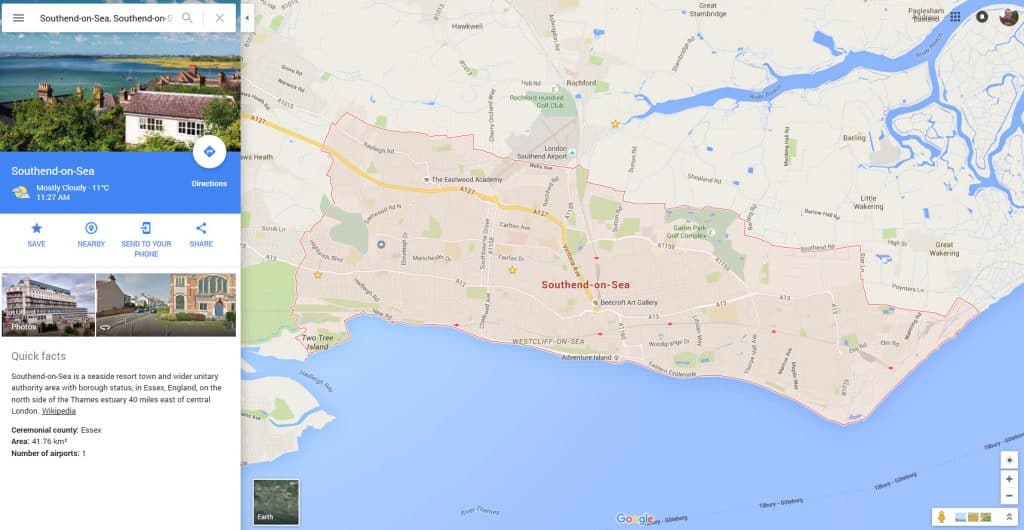 I only came to notice this as our office is also now out of the red boundary, which runs only half way up Flemming Avenue and continues two roads East. I was able to find a Leigh-on-Sea Town Council polling district map online, which shows Bonchurch Ward to also incorrectly chop off half a section of roads, but nothing to indicate why the station area was missed off.
I've now contacted Google who will hopefully update their boundary lines, although this doesn't seem to have any affect when searching for businesses or places within Leigh-on-Sea.